Olivia Palermo Style - How to Steal her Style
Olivia Palermo is a style icon for a good reason. Whenever the star steps out, she looks incredibly chic and stylish. Her sense of fashion is one that celebrates the classics while embracing on-trend details. Her look is also seriously versatile, meaning that she can appear just as comfortable and gorgeous in a '70s style maxi dress as she does in a smart suit. But, if there's one thing that all her outfits have in common it's easy elegance.
WE'RE TURNING TO HER STYLING TRICKS
The New York-based tastemaker has become somewhat of an expert on wearing high-street clothing - and looking immaculately polished doing it. Could it have something to do with the fact that she's a Pisces? They do tend to be creative and artistic by nature , after all. Now, we're turning to her for some sartorial wisdom on how to style our high-street pieces so they look more expensive. Take note.
1. CAN'T STOP THE FEELING
A habit that you should develop is to properly feel fabrics when shopping. Remember : retailers try to do everything at a lesser cost, so they will skimp on materials. If the fabric feels thick and expensive, buy it you won't regret it because it will stand the test of time.
2. NEUTRAL TERRITORY
Keep it simple, and reach for pieces that come in natural colors. Additionally, monochrome makes for an easy outfit that both looks expensive and gives you a slimmer silhouette.
3. GOLDEN TOUCH 
Add a golden touch, be it in the form of a cuff, a necklace, a watch, or earrings. Like all things, less is more and perceived as elegant, so don't pile it on. Wear only one statement-making accessory instead.
4. HIGH NOTE
Wearing heels can instantly elevate an outfit and make it look more expensive than it's really worth. For proof, grab your most casual outfit tomorrow and try it on with flats, then with heels. Spot the difference?
5. GROOMING MATTERS
An expensive "look" comes down to your grooming habits - well-groomed hair and nails alongside a well-primed face can go a long way. Notice Palermo's perpetual blowout and fire-red mani?
6. DETAILS, DETAILS, DETAILS
Take your time when it comes to scouring the shops and making purchase decisions. Never underestimate the importance of simple things like stitching and buttons, so pay extra close attention to these details.
7. NIP AND TUCK
We can't stress enough the fact that a tailor is your best fashion friend, so you should have one saved in your list of contacts at all times. Alterations will cost additional money, but they will take your look a notch higher. Another quick fix would be to add a belt to make you look more polished.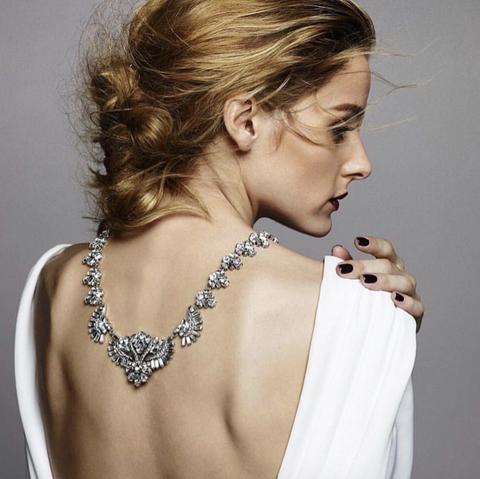 Saint Australia - Because Different Is Beautiful....
Our customer care team is always available to assist with any questions you may have! Please email: saintaustraliafashion@gmail.com for all enquires reagrding your purchase. We are always here to help. 
kindest Regards 
Saint Team