Afterpay - "There's nothing to pay"
AfterPay is an online payment gateway which offers you "Buy Now Pay Later", Which allows you to pay for your online purchases after receiving the product.
The most famous fashion e-store of Australia saint fashion Australia, Which have beautiful and unique collections of latest and trending style-centric product.  Their catalogue has not only clothes for women, but also have fashion accessories and jewellery items. Saint fashion Australia's goal is to be a daily source of inspiration and help aspiring women evolve their style for their users.
They are offering their valuable customers to use AfterPay for hassle-free transactions and checkout without having credit problem.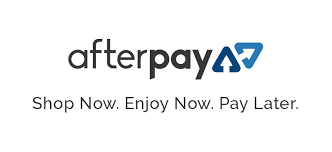 ABOUT AfterPay:
AfterPay is an Australian financial technology company founded in 2014. It is also operating in the United Kingdom, New Zealand and the United States.
Founder:  Anthony Eisen, Nicholas Molnar.
CEO:  Anthony Eisen (1 Jul 2019–).
Headquarter: Melbourne, Australia.
Subsidiaries:Touchcorp Limited, ClearPay Finance Limited, Afterpay US, Inc., Afterpay Pty Ltd
Revenues: 25.16 crores AUD (June 2019).
How It Works?
AfterPay makes the online purchase of products, services, travel, tickets etc. not only really easy but secure too! Not forgetting the benefits of post-payment with AfterPay.
Under the payment method, select 'post-payment'  at the time of checkout from the e-store.
· RECEIVE YOUR ORDER
When you receive the products ordered from the e-store, You received an email by AfterPay with the invoice.
· INVOICE BY E-MAIL
You pay this invoice when it suits you within 14 days using your preferred method of payment. You can either use the i-Deal button on the invoice or transfer the amount via internet banking, so it's all very secure and easy.
Split your purchase into instalments:
After buying or collecting the item or service you want you can pay for it in 4 instalments due every two weeks.
Nothing extra to pay:
Within due date, 0% interest rate will be charged. No other additional or hidden charges.
4.  Does Afterpay have a limit?
If you are linking a credit card for your re-payments, Afterpay has a limit of $1000.
If you are linking a debit card for your re-payments, Afterpay has a limit of $500.
For customers who have previously demonstrated strong repayment capability behaviour over time with Afterpay, There is a reserved outstanding limit for them of  $2000.
Penalties:
$10 Late Fee if a payment is due from you but not received by Afterpay in accordance with the Payment Schedule, with a further $7 Late Fee added after 7 days if the payment is still unpaid.
Where to use Afterpay?

AfterPay normalises debt, and it is the safest way to shop remains to save upfront so that you only buy what you need and don't end up spending beyond your means.
THE NITTY GRITTY
The payment arrangement is made with Afterpay and they will approve payments at time of order. For first time Afterpay customers the first payment will be charged at the time of purchase. Existing Afterpay customers first payment will be charged from date of purchase. The full payment schedule will be provided to you at time of purchase.
If you wish to return your items you can choose to receive an exchange, or the Afterpay payment plan can be cancelled so you pay nothing.
*AU + NZ - if you fail to make a payment you will be charged a late fee of $10 and if still overdue an additional $7 will be charged one week later.